This post is two in one. I've gone to the G-Soul concert, where Oceanfromtheblue and Woogie were there as support acts. So grateful to Cult of Ya for organizing this event. 
The whole reason why I went to these concerts is that I'm a fan of Oceanfromtheblue. I started listening to his music last year (2021), and I couldn't stop listening to it. 
First, my best friend and I got tickets for the London show. Because here in The Netherlands we still had Covid-restrictions, so concerts weren't allowed then. A few weeks after we purchased our London tickets, the Dutch governments uplifted the restrictions, and Cult of Ya added an Amsterdam date to the tour. 
TICKETS 
Cult of Ya provided three types of tickets: 
– Meet & Greet; Early entrance of the venue, and meeting the artist with a group picture with of total of (4/5/6) people. 
– Early Entry; Early entrance of the venue
– Regular ticket 
6 March '22, LONDON
My best friend and I went to London on the day of the show. We decided to take our flight on Sunday and city London as much as possible. After walking around, we went to our hotel and got ready for the show. 
QUEUING 
My best friend and I got Early Entry tickets for the show. When we arrived at the venue, it wasn't clear where to queue. There was only one big line for entrance. Meet & Greet ticket holders were already inside when we arrived. Not long when we arrived, we entered the venue. A few stairs up, we were into a small music room. We had to wait till M&G was over. 
Something that we noticed is that UK fans were very kind and respectful. We were standing in a line, and when it was time to go, nobody was pushing or running. We walked at a normal pace inside the music room. (To clarify: Dutch fans find it necessary to push and run when security is letting us into the venue) 
THE SHOW 
First Woogie started with his set. He played some songs to sing along with and some songs to turn up to. The vibe was AMAZING. 
Later on, Oceanfromtheblue came on the stage. If you know and listen to his music, let me tell you. This guy is even better to LIVE! Ocean is such a talented artist. He debuted four years ago, and this is his first tour. So glad that he was able to go to Europe and show his art to his fans and other music lovers. He played some of his songs like Ice, sHe3, and Sherlock. 
Next up is our main-artist GSoul. 
I was so glad to see him on Jay Park's tour. I got to know his music when he was called GOLDEN. Later on, he changed his artist name back to G-Soul. 
This man is so talented, and his voice is so soothing. GSoul is also very kind and respectful. 
During the show, he took some time to interact with the crowd. Telling us some short stories and talked a bit about his experiences. He played songs like 'Hate everything', 'Bad Habit', and 'Broken Record'. 
After GSoul his set, there was a small encore. Woogie and Oceanfromtheblue came on stage and played some more songs. 
Funny to know is that the artist Loco was also at the concert. He didn't perform and made sure you couldn't easily recognize him. But if you know, you know. 
Overall experience was great! 10/10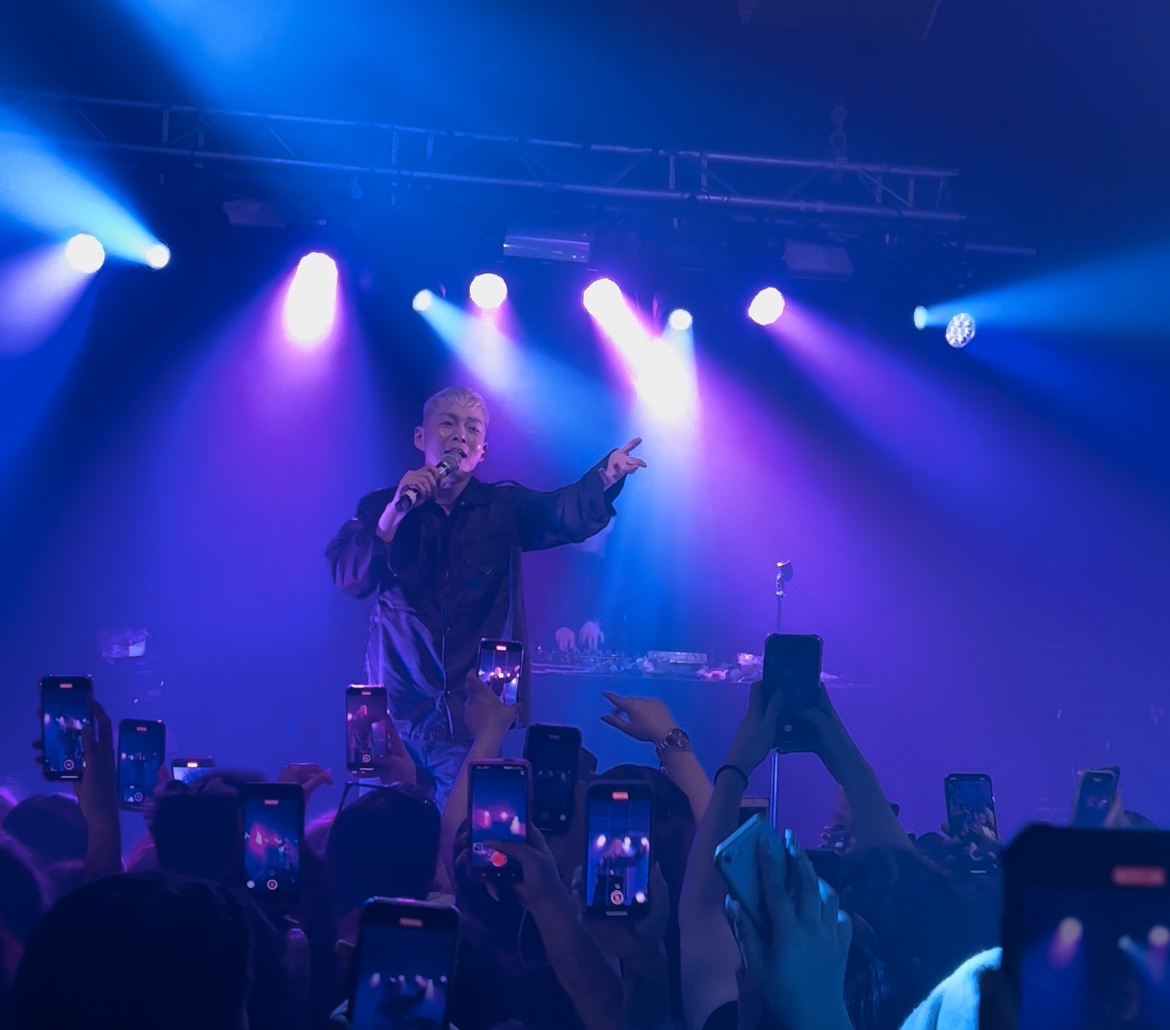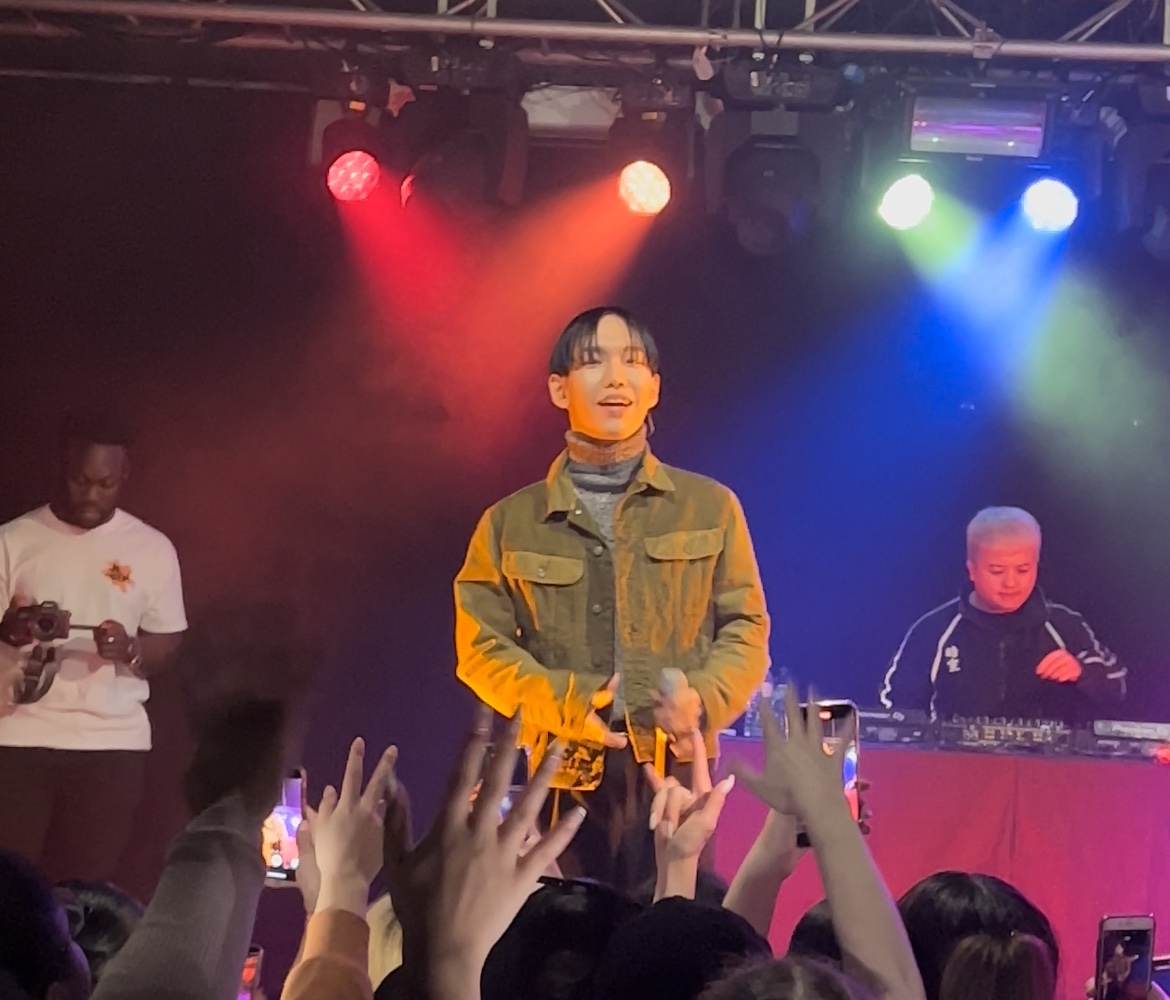 9 March '22, AMSTERDAM
The show was at the venue P60 in Amstelveen. The venue isn't far from Amsterdam, to make it easier for the people willing to go to the concert and purchase the ticket. For this show, my friends and I got a regular ticket.
We decided to go last minute, and not queue for this concert.
When we got into the venue, employees asked if we were 18+ of age, so we could get a bracelet to get (alcoholic) drinks at the bar. Then security checked our bags for safety measurement.
A few stairs up and we entered the music room. The music room isn't large. But there was a balcony era, where many people could stand. My friends and I went to the balcony era n you had an AMAZING view of the stage.
First, you had Woogie opening the show. He played some music, hyping up the crowd.
Later Oceanfromtheblue came on, and the crowd went wild. He came in speaking Dutch?! It was even a surprise to me. It made me, my friends, and the crowd even more hyped. Ocean danced more and was more active than at the London show.
I have a feeling that more Dutch fans know his music than UK fans. At this show, more people knew his lyrics and were more hyped. (Maybe because Dutch fans are more hype in general. Hehe no, I'm joking tho. Much love to all of y'all)
Later into the show, the main artist, G-Soul came. He played his set and took the time to interact with the crowd.
It was someone's birthday in the crowd, and he took the time to sing a Happy Birthday song. That was kind of him. G-Soul asked for Dutch words to speak, which made the crowd very excited. At some point, there was even a girl who had a sign saying something about not having tequila but vodka, with having an actual small vodka bottle in her hands. He took the bottle from her and took a shot from it. During the show, G-Soul even received several bras. They got thrown to the stage. If I can recall correctly, it was the first time it happen to him, on this tour.
Later on, in the show, there was an encore. Woogie kept playing songs, and all the artists were vibing with the crowd. The funny part is that every time G-Soul wanted to wrap up the show, Woogie kept playing more songs. Forcing to extend the show for 8 minutes. Hey, you don't hear me complaining tho.
AFTER THE CONCERT 
My friends, I, and many others stayed at the venue to talk to other people and enjoy the moment we were living. 
There was a possibility to get G-soul's merchandise. Later, we figured out that Woogie was standing at the merch table to sell his (signed) mixtape. The mixtape was in an actual old skool mixtape, which one of my friends bought. 
While I was waiting for my friend, Oceanfromtheblue came out to greet one of his friends, who was in the audience. So soon enough, more people surrounded him to greet him and ask for pictures. I also went up to him and talked to him for a bit, thanking him for the tour, etc. 
It was a great experience, and I truly recommend that if you like R&B and HipHop music to check and listen to their music.
If you like this post, please don't hesitate to share it with your loved ones!
Did you attend the tour as well? Which stop did you go to, and how was your experience? I would love to read all about it.